Big Talent Media – WHO WE ARE
We do the whole range of publishing operations from websites, providing editorial content, through to the management, design and printing of sophisticated, glossy and high spec supplements and other content led material.
Our main client is the website, www.asianculturevulture.com – this is a site dedicated to high quality of coverage of South Asian arts and culture, with a particular strength in film and international film festivals, including Cannes and Toronto. We offer both video and editorial services. You will find all our video output over six years here.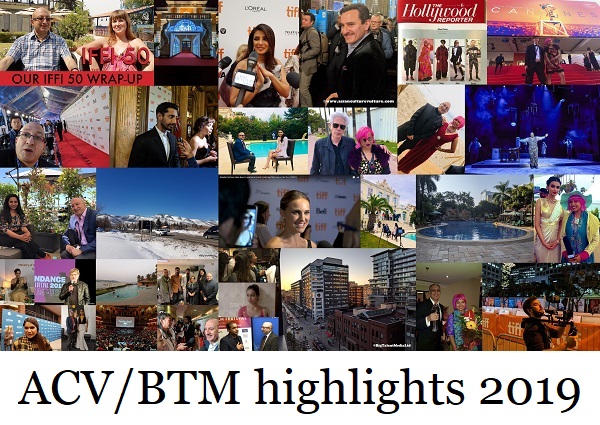 We also work on brand engagement – or what we also call "event editorial", helping brands get closer to their potential customers through special events, tailored around the readers of websites and publications. Unlike some companies, we usually only organise events through the support of a website or print publication, because it is where our field of expertise lies.
These events help the brand directly – and the publisher by deepening reader loyalty and providing a unique platform for communication and dialogue between the publication and its target audience. It also helps the publisher to better understand what brands can work for its readers and how gaps might be filled.
We own and manage our own websites where we put these concepts into practice. We also work on behalf of other websites and publications doing this (obviously, where there is no conflict).
To complement this, we also encompass digital filmmaking services, helping brands to get their message across through a number of media and providing a 360 degree solution to particular brand engagement concepts.
We work closely with partners in the broadcasting space, both on factual and drama output.
The above is our commercial base and encompasses a mixture of editorial, advertising and marketing and capitalises on the strengths and experiences of Big Talent Media founder Sailesh Ramakrishnan (whose journalism is under the name Sailesh Ram), and who was the editor of Eastern Eye, the best-selling Asian weekly between 2009 and 2012, and who has more than 15 years of experience as a journalist, and more than ten as an editor. Some of his work has appeared in the Independent and Observer. With a postgraduate degree in European Philosophy and a B.Sc (Econ) from the LSE, Sailesh has a wide range of intellectual, cultural and entrepreneurial interests.
Sailesh also provides consultancy services, utilising his experiences and contacts in the media and works closely with start-ups in the sector, developing brand identity through editorial – and social media.
Sailesh is also a published novelist, 'Asian Triangle' (1998), and has more latterly been involved in writing scripts for film and television and aims to produce his and other people's work through Big Talent Media in the near future. He continues to write creatively and a feature which he co-scripted with director Sudipto Sarkar is currently in production in the UK. They made a short, 'The Last Call'.
Contact Big Talent Media (Sailesh) if you want to know more or how he might help you…